A promise is a promise! So, here is the first of the three stories of the writing contest. You want read it, right? We know that but , first, there are a surprise! We have prepared for you an amazing interview which will allow you know more about the artist: Madalyn Deyoung. Enjoy it!
Author: Madalyn Deyoung
Position: Third
Age: 9
Teacher: Todd Allgor (@toddallgor)
From: Schoolcraft, Michigan, USA.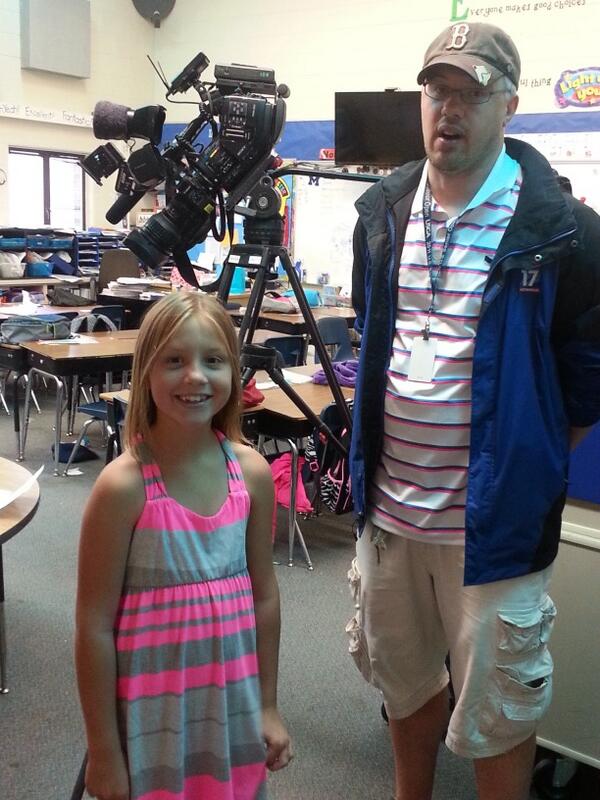 INTERVIEW
Chromville: Did you like being a part of this contest?
Madalyn: Yes, It was fun making and decorating the pictures. Â Then coming up with a creative story was fun.
How do you feel being one of the finalists?
When you Skped with us I had no idea what was going to happen. Then when you showed us the name my friends realized I had won before I did. First I was in shock and then it turned to happy and excited all at the same time.
Where did you take the inspiration to write your story?
I thought about combining the different lands and I remembered about going to Discover Cove in Florida where I saw dolphins. I thought they were very friendly so they would help my character.
How would you describe your main character?
Gabrail has long green leaf hair. She is very happy, friendly and positive. She likes to paint her nails neon green.
What do you like more about Chromville?
I like that all the characters are different and that they can do different things when using the app.
Why did you decide that a dolphin would be the one to help the girl? 
I like dolphins I think they are nice and helpful animals.
Are you going to write something else in the future about Chromville?
I would really like to write more. It was fun coming up with ideas. I hope you can make more things we can do with the App.
WRITING CONTEST
Once there was a girl that lived in Greenland. She had beautiful green leaf hair that blew in the wind. Her name was Gabrail. She loved living in Greenland. She loved her school a lot but when she was walking to school something didn't feel right. She had green bumps up and down her arms.
She realized she was not in Greenland anymore. She saw clouds everywhere. She was sooooo scared. She asked a cloud shaped as green grass it opened its eyes. Gabrail said, "Can you help me get back to Greenland?" The grass said, "No, I am busy sleeping." She walked away, she was very sad. She started walking away. She saw a green caterpillar. Gabrail said, "Can you help me get to Greenland so I can go to school?"
He said, "No I am having too much fun to stop and play with a green leaf." So she ran away and she fell in water and a dolphin came over. "Are you okay?" "I think." "Well, do you want me to help you? "Sure, I need to go to Greenland to go to school." "Okay, I will take you." "Okay." So off they went and Gabrail got to school right on time.