Finally, this is the moment to know the final winner of our first writing contest! Enjoy!
Author: Marti­n Souto Aldao
Position: First
Age: 9
Teacher: Begoña Codesal (@Bcodesal)
Country: Arteixo, Galicia, Spain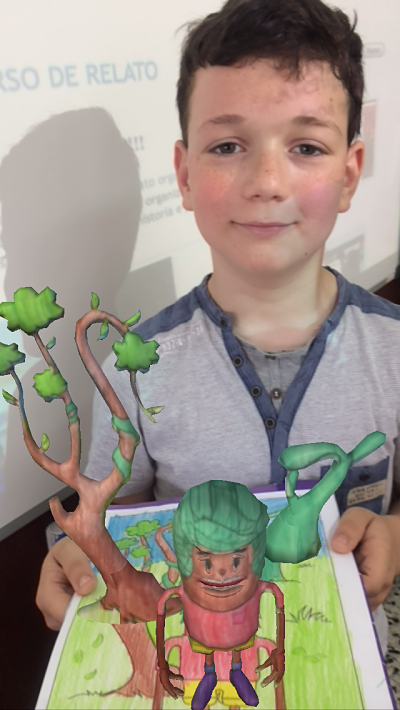 INTERVIEW
Chromville: Did you like taking part of this contest?
Marti­n: Yes! I like write, I love prizes and I really like Chromville,
How do you feel being one of the winners?
Awesome! This prize makes me want to read more stories.
Where did you take the ideas for your tale?
I took it from the coloring drawings and my imagination.
How would you describe your main character?
They are extraordinary creatures with magic powers. Each one have a power associated with their habitat.
What do you like more about Chromville?
When you touch a creature you activate the ir power and it moves, stretchs out, spins around….

What novelties would you like that Chromville include?
It would be incredible if Greenland has two creatures at the same time. Besides, I would include sounds, the possibility of create your own creature and different world according to people's hobbies.
How did you come up with this original character names?
My grandparents wanted name my father 'Traburcio' and I though it would be a good idea use this name for the character. Like it is a female character, I change the gender and I named her Traburcia. The rest of the names are products of my imagination.
This is an open-ending story. Are you going to write more? Could you give us a preview of the plot?
Of course. The creatures will be captured by the robber of my first tale. And again, they won't be alone! Luckily, Chopice's inhabitants always win!
What character would you like that was the main one in the next writing contest?
Definitely, the Stonetown's one!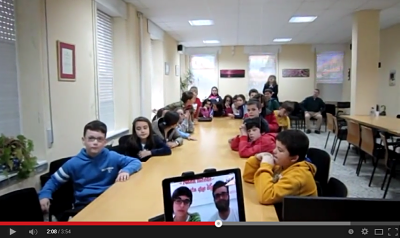 WRITING CONTEST
Our main character is Chopiche Traburcia and she has magic powers. One of them, although not the most important, is that she can stretch herself really a lot. About the rest, you will discover them in the stories that I will tell you in the future.
Chopiche Trabucia had an characteristic which was sharing with the rest of the inhabitants of Chopiche Greenland. ¡Her first name!
In this place, everyone was called in the same way. In spite of that, they had different powers who allowed them to be different. Now, coming back to the story…
One day, there was a robber hidden in the Chopiche Greenland's forest. But, although he didn't want be seen, he was noticed by one of the creatures which lived in the wood. Initially, the creature lent no importance to the robber. But two days later, two other robbers came to the same place and started destroying the trees injecting on them a strange acid who took away the colour of
the trees and changed them to black and white.
Alerted by this creature, Chopiche Traburcia went to stop the robbers. She stretched her long arms and took the robbers in the act.
Then, she confined the robbers and injected them a medicine which transformed them into good-hearted men.
Since this moment, Chopiche Greenland got back to normal until…. Well, this is another story.