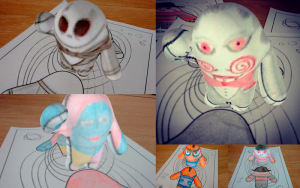 1) Customize your favorite creepy Augmented Reality Chromer!

Seriously, this is the best way to let your creativity run! Download the customize coloring page associated with Chromville app, and design the costume of your dreams! If you share your artwork with us on the social networks we will include it on the Chromville Halloween contest!
2) Decorate your classroom and home with the Halloween Classroom materials!

If you have a Chromville World account, you can already download the exclusively Halloween materials. You will learn about this special date while you prepare the decoration for this magical night. Could it be better?
3) Paint one of our 3D printing figures and give it away!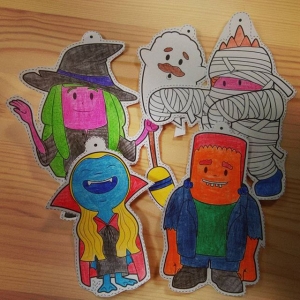 As you well know, the new Chromville World includes 3D printing figures. Why don´t you dress your favorite Chromer for the special occasion? It will be an amazing decorative element for your classroom or home!
4) Dress up as a Chromer for this Halloween night!
Make a difference becoming a Chromer. Your family and friends will realize how creative you are! Get ready; you will be the eye-catcher of the party!
5) Clean your pumpkin and make it look like one of the Chromers!
Imagine the faces of whoever is opening the door to you! They are waiting for you and those thousands of children (and not so children), to go trick-or-treating. But in this case, when they open the door, you are not just carrying a simple bag or a traditional pumpkin.No! This time you are carrying your creative pumpkin based on the Chromville World! Really, you will create a buzz!
6) Keep your identity with a fabulous Chromer mask!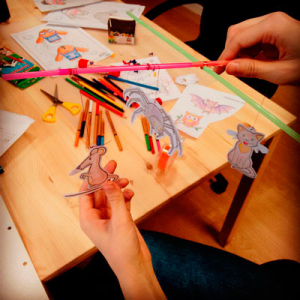 What a better way of playing a joke than scaring your friend a little bit? Copy the face of our Chromers and create your customized mask. Remember to include creepy features! They won´t be able to control the cry!
7) Get ideas from other Chromville fans!

Chromville is supported by a great international community marked by their creativity, and appetite for teaching and learning. Keep an eye on our social networks (Twitter, Facebook, Instagram and Pinterest) and take ideas from all these amazing people!