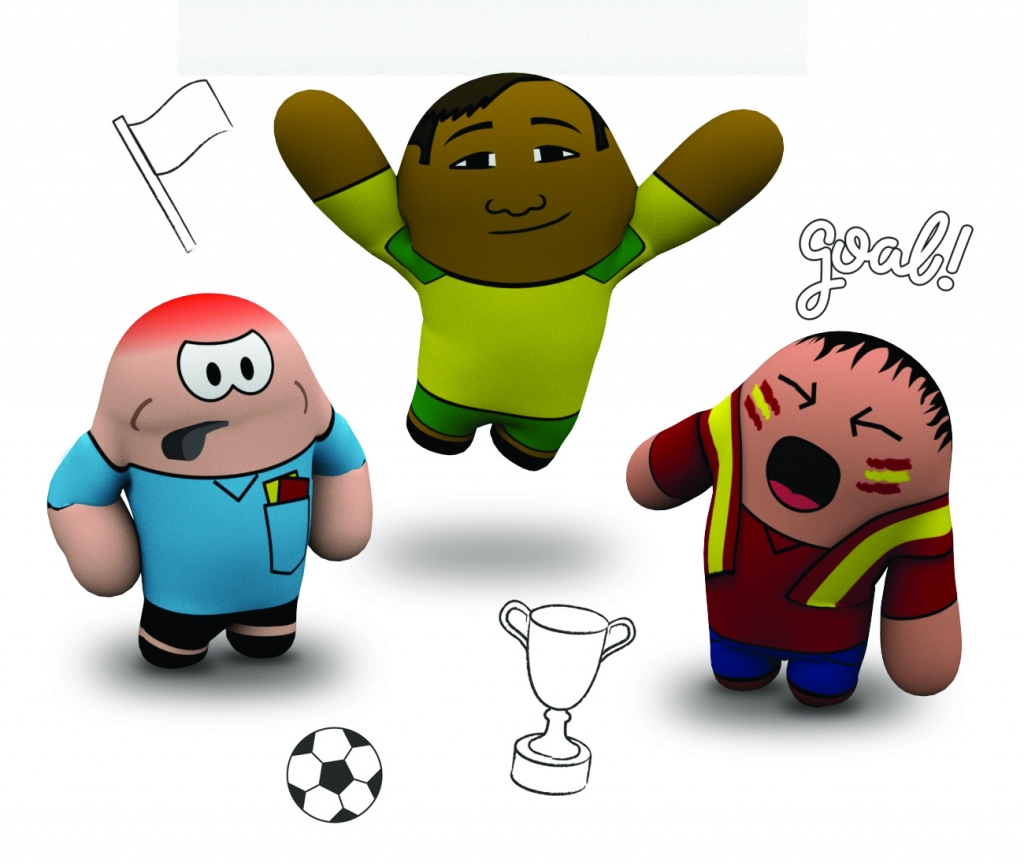 Finally the 2014 FIFA World Cup is here! Millions of people from all over the world will be focused on all the matches that are going to be played during the next month! We love this competition and the sense of belonging and togetherness which causes in the people! That's why we think that it's an ideal chance to work at Chromville and help such an awesome world grow!
How are we going to do that? Creating our own soccer team… the Chromville's FootballClub! In order to do this, the first step is to design our equipment. Isn't it stimulating? If you are between 5 and 12 years old, you can take part on our Chromville World Cup's contest. It's really easy! Download the special coloring page and let your imagination run free! You have until July 15th to send us your design. Besides, if you become the top scorer of the World Cup you will get an amazing prize!
Are you older than twelve and you want to take part on this challenge? Don't worry! We want everyone to get involved and to join us to achieve our goal! How? Take a photo of your Chromer football player and we will publish it on our social media and our website. We want to gather the biggest colection of Chromer football players! Are you in?
CONTESTANT GUIDELINES
OBJECT:
– Design the oficial Chromville's football equipment. The two best designs will become the first and second equipment of our official team.
– Being the top scorer of the Chromville's World Cup.
CONTESTANTS:
Categories:
> Children between ages 5 to 8
> Children between ages 9 to 12
TERMS AND CONDITIONS:
– The equipment must be designed on the coloring page that is created especially for the World Cup.
– All coloring pages must include name, surname and date of birth of the contestant.
– There is no maximum of designs for each contestant.
– You can send us your designs by e-mail, Twitter, Facebook or Instagram. In the three last cases you must specify that you want to take part in our contest and include the hashtag #ChromvilleFC.
– For the design's contest you must send us a photo of the coloring pages or a photo of the 3D Chromer. If you want to take part on the scorer's contest, the marker of your coloring page must be visible.
DEADLINE
PRIZE
The winners of the design contest (one for each category) will get:
> A Winner's Diploma for the contestant and the school
> His/her design will become one of the two equipment of our official team.
The top scorer will get:
> A Winner's Diploma for the contestant and the school
JUDGINGÂ CRITERIA
The contest will be judged by Chromville's team. The results will be announced via e-mail (to all contestants), blog and social media.