Chromville F.C. already has their equipment! Her designer is Elisa Montañés. Do you want to know more about her?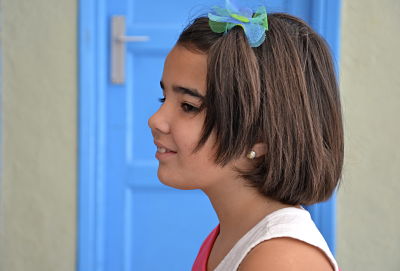 My name is Elisa Montañés Ascaso. I'm from Zaragoza (Spain) and I'm nine years old. My hobbies are handicrafts, origami, drawing and painting. The sports that I like are football and basketball. I should have like that Spain or Italy had won the World Cup 2014. When both teams were eliminated from the competition, I was a bit annoyed. In spite of this, I continued seeing the matches  right up to the end. I like music too. My favourite singers are Selena Gómez, Shakira and Kesha. 
What I like best about Chromville is painting the coloring pages. When I painted this coloring page I took inspiration from all the teams that won and lose World Cup 2014. 
We want to thanks her and the dozens of children who have sending us their coloring pages. They are awesome!