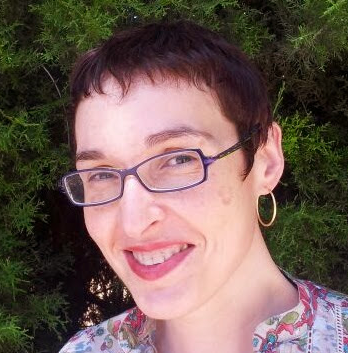 Inma Contreras
'Visual and Manual Arts teacher'
Twitter: @inmitacs
Blog: https://inmitacs.wordpress.com/
Are children capable of work freely with their creativity?
I tend to offer an idea on which we work. Then, I motivate the students with activities which have multiple possibilities. It is a win-win situation: they are free to create what they want and I set some limits in order to organize the lessons.
How do you apply technology in your art lessons?
I suggest making an artwork for which they have to combine the work in classroom and at home. I usually let their family be part of these projects in order to include them on the students culture development.
What do you like the most about Chromville?
I think that Chromville allows starting to work with Augmented Reality in a simple, funny and effective way.
What problems is Chromville solving?
Chromville makes disappear the fear to play and learn with AR.
Where would your students love working when they grow up?
I don´t know!! , In any case, I hope my students will want being good persons interested in learning and working in the place they just love. I hope they become people capable of sharing their knowledge with other people and seeing the world from an open-minded way.
If you went back to the past, would you be a teacher again?
Yes, for sure!! You can bet on it!! At the beginning I wasn´t quite sure if I would like or not this way of working, but in a very few months I fell in love with this profession. For now, this is not only a work, but a passion.
How will education be in ten years?
Really, I have no idea! Perhaps it will be more coherent with society needs than right now. Perhaps the politicians won´t use education as a weapon, maybe, people will be so interested in increasing the culture of population that teachers will be considered something important…You know, dreaming is free! 😉
Describe your profession in 140 characters!
Passion, learning, insisting on ,keep on, working and loving, to summarize: keep calm and teach on
Who should be the next interviewer?
I strongly recommend you these four teachers who, from my point of view, are incredible persons and professional. And,what's more, they are cool and great. 😉
Jesus Hernandez (@jhergony)
Mercedes Ruiz (@londones)
Rosa Díez (@teacherrose1964)
Ana Maria (@MestraPrimaria)